British Film Commission at the Cannes International Film Festival 2018
Tuesday May 22 2018
British Film Commission at the Cannes International Film Festival 2018
The British Film Commission (BFC) was once again represented at the annual Cannes International Film Festival in its role supporting and promoting the UK film and television industry. The BFC were based at the UK Film Centre within the International Village alongside UK partners the British Film Institute (BFI), British Council, Creative Scotland, Creative Skillset, Film Export UK, Film London and Northern Ireland Screen. Throughout the festival, the BFC were on hand to provide guidance to international producers on all aspects of making films in the UK, from the generous UK tax relief and UK-wide funding opportunities to the UK's world-class infrastructure and crew.
BFC activity in Cannes included the Maximising International Incentives panel focussing on how producers can combine the UK film tax relief with other EU and international incentives. The panel, held at the UK Film Centre and moderated by the BFC's CEO, Adrian Wootton OBE, featured producer Piers Tempest (The Wife, Driven) of Tempo Films, co-founder and director of Element Pictures Andrew Lowe (The Favourite, Disobedience), executive producer Manuel Monzón (The Bookshop, Black Snow) and See Saw's Head of Production, Amy Jackson (How to Talk to Girls at Parties, Top of the Lake).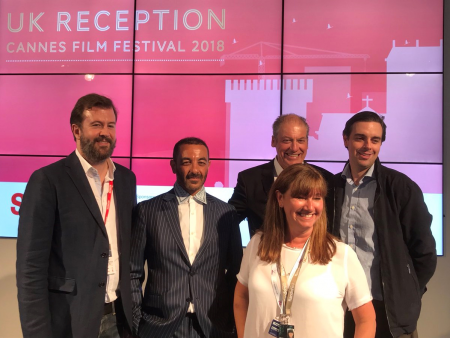 The BFC also hosted a series of 'meet the expert' sessions with producers and filmmakers interested in learning more about making films in the UK.
In one of the festival's flagship events, the BFC and Film London joined Screen International and Twickenham Studios in hosting the annual UK Reception, attended by international filmmakers, financiers, studio execs and industry professionals. The evening offered an opportunity to promote the UK as the leading destination for international film and television production.
Whilst much of the focus of the festival was on the organisation's European clients, the BFC were on hand to facilitate and host a meeting between Margot James, Minister for Digital and Creative Industries, and a select group of key US executives to discuss the UK industry's strengths and the challenges it faces. It was also an opportunity for the Minister to re-iterate the message that the UK is very much open for business: "I don't want to be complacent, but I don't think Brexit will have a significant effect on the film industry. It won't affect the studio space; it won't affect the tax reliefs."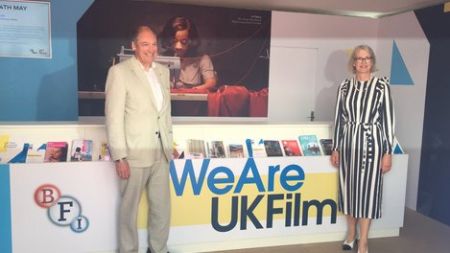 To find out more about recent film and TV productions made in the UK with the support of the British Film Commission, take a look at our new showreel.